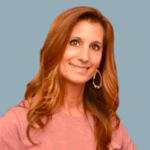 Dr. Kerri Carpenter
Dr. Kerri Carpenter
Dr. Kerri Carpenter's first encounter with chiropractic treatment was due to an injury sustained during a high school volleyball match. The treatment expedited her return to the sport and helped alleviate her chronic migraines. From then on, she was determined to pursue a career in chiropractic, a goal she successfully achieved.
In May of 1998, Dr. Carpenter tied the knot with her fellow chiropractic college student Dr. Chad Carpenter. She earned her doctorate in chiropractic just a few months later, in August of the same year. Dr. Carpenter had always harbored dreams of returning to her hometown to serve her community, a dream she actualized when she and her husband opened Comfort Chiropractic in April 1999.
Dr. Carpenter and her husband are proud parents of three boys: Rhett, now 20, and married to Masie, Chance, 16, and Gunner, 13. The Carpenter family is passionate about their time together, often traveling for their children's various sporting and band events, and they take pleasure in hosting gatherings for family and friends at their residence in Boerne, Texas.
Over the years, they have also dedicated their time to youth groups and maintained a long-standing membership with local churches, first with the 1910 Church for 14 years and currently with Mission City Church. 2023 marks a significant milestone for the Carpenters, celebrating both their 25th wedding anniversary and 25 years of dedicated service in the field of chiropractic.
Dr. Carpenter never once regretted her career choice; she sees her profession as profoundly rewarding. Nothing matches the fulfillment she derives from positively transforming people's lives, correcting their misalignments to enhance their well-being and overall life enjoyment. Her career, in her own words, is "AMAZING", and she absolutely loves what she does.
Contact Listings Owner Form
Other Info
U.S. 87, Comfort, TX 78013, USA