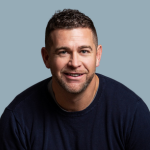 Dr. Tim Christopherson
Dr. Tim Christopherson
With 18 years of experience as a chiropractor, Dr. Tim Christopherson is dedicated to providing a comforting environment where patients can achieve long-term results. His philosophy and approach are centered around the goals and desires of his patients rather than his own agenda. Known for his charismatic and pleasant personality, Dr. Christopherson ensures a relaxed and enjoyable experience for all.
Dr. Christopherson completed his Bachelor of Science and Doctorate of Chiropractic at Cleveland Chiropractic College in Kansas City, MO. Throughout his career, he has been actively involved in various health and fitness performance aspects, focusing on lifestyle modifications, movement enhancement, and patient empowerment.
With certifications in Functional Dry Needling Level 1 & Level 2 from Kineticore®, Dr. Christopherson has successfully administered over 1700 treatments. Additionally, he has obtained his FMT I & II and PMT certifications from RockTape®, specializing in Functional Movement Screen® (FMS), and Select Functional Movement Assessment® (SFMA). Driven by a passion for continuous learning and growth, he is currently pursuing his certifications as a Certified Chiropractic Wellness Practitioner (CCWP) and a Certified Functional Medicine Practitioner (CFMP).
Dr. Christopherson's extensive experience and ongoing commitment to expanding his knowledge and skills make him a trusted and highly sought-after chiropractor. He strives to provide personalized care that empowers his patients to achieve their health and wellness goals, promoting a holistic, patient-centered approach to chiropractic care.
Contact Listings Owner Form
Other Info
595 Chapel Hills Dr ste 200, Colorado Springs, CO 80920, USA