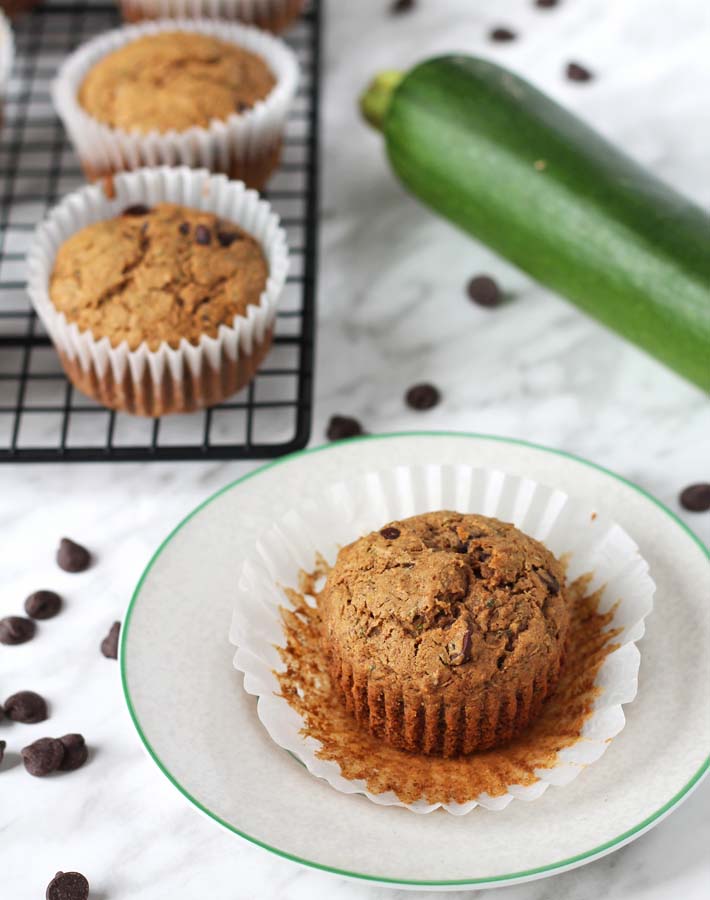 (Photo credit to Delightful Adventures)
Recipe by Kelly Massey
Ingredients:
2 eggs (You can also use flax "eggs")
1 1/4 cups almond flour
¼ cup tapioca flour
1 teaspoon baking powder
1 teaspoon baking soda
1/4 teaspoon sea salt
1 teaspoon cinnamon
1/4 teaspoon nutmeg
1/2 cup organic refined coconut oil (melted)
1/2 cup coconut sugar
1 teaspoon vanilla 1
cup shredded zucchini (grate using the smaller side on your grater)
3/4 cup chocolate chips (Hu is the best & cleanest brand)
Instructions:
Preheat oven to 350 degrees.
Use liners or grease the inside of each cup with coconut oil.
In a medium bowl combine flour, baking powder, baking soda, salt, cinnamon, and nutmeg.
In a small bowl, mix the melted coconut oil, coconut sugar, vanilla, and eggs.
Add in shredded zucchini and stir again until well combined.
Add wet mixture to dry mixture and stir until combined taking care not to over mix.
Fold in chocolate chips.
Divide batter into the 12 muffin cups.
Bake for 18-20 minutes or until a toothpick inserted in the middle of the muffin comes out clean.