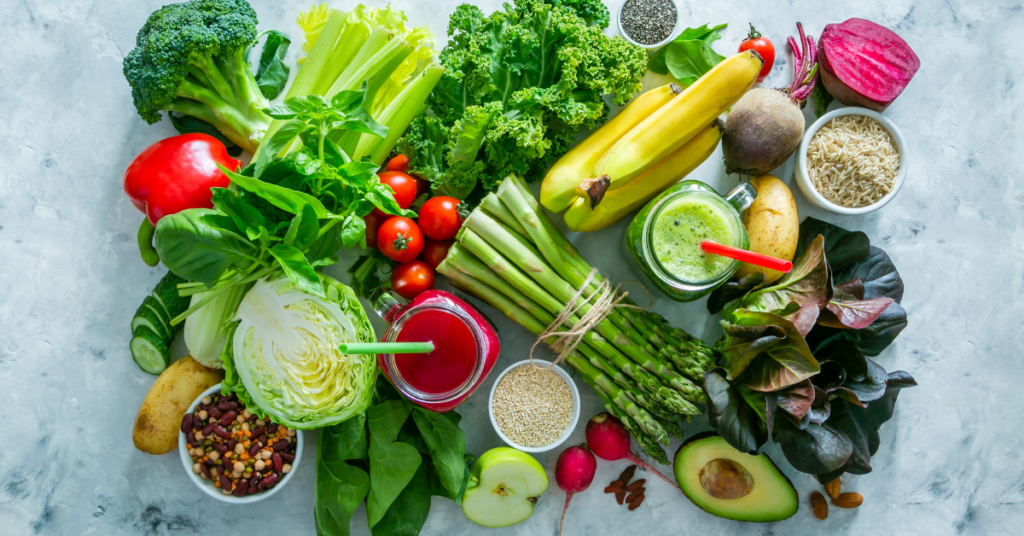 Spring is the time of the year for embracing all things light and fresh as there is abundant growth of freshly new flowers, grass, and delicious, colorful produce. 
Eating seasonally aligns our minds and body with nature and is a great way to get the most flavorful and freshest produce around. Food abundant in spring is refreshing, regenerating, and detoxifying, which forces us to leave behind the heaviness of grounding foods. 
Healthy food in spring: 
Cauliflower 
Cabbage 
Broccoli  
Radishes 
Asparagus 
Root veggies like carrots, parsnips, turnips beets  
Onion and garlic 
Avocados 
Leafy greens: parsley and cilantro 
Strawberries 
Green onion and chives 
Snap peas  
Mushrooms
Now with the help of these essential, let us know how to make some nourishing spring meals: 
A savory toast: 
Roasted red beet hummus on toasted bread. 
Sauteed asparagus with pepper 
Place leaves of cilantro and sprinkle a hemp seed  
Squeeze a lemon. Enjoy!
A spring green smoothie.
Assemble these ingredients and blend: 
Frozen bananas 
Frozen steamed cauliflower  
Frozen mango 
Avocado for healthy fats 
Lemon juice  
Some fresh greens 
A handful of fresh mint 
Filtered water  
Spring veggie sandwich: 
Onto toasted bread, add chive vegan cream cheese and your favorite spring vegetables like onion, avocado, radishes, carrots, and broccoli sprouts, and top with the remaining piece of bread. 
Spring veggie pad thai: 
Chop up your favorite spring vegetables such as carrots, broccoli, cabbage, mushrooms, and snap peas 
Heat some oil and sauté ​ your vegetables, mix them well. When cooking vegetables, add in your pad thai noodles and cooked according to instructions 
Add some sun-butter pad thai sauce and mix it well. 
Top with green onions, cilantro, and sunflower seeds